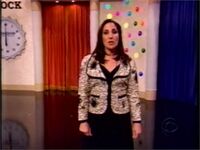 Ricki Pamela Lake (born September 21, 1968) is an American actress, producer, and television host. She is best known for her starring role as Tracy Turnblad in the original Hairspray, her documentary film The Business of Being Born, and her long-running talk show which was broadcast internationally from 1993–2004. Two years after she closed up shop on her talk show, Ricki hosted Gameshow Marathon for CBS chronicling classic game shows.
Ad blocker interference detected!
Wikia is a free-to-use site that makes money from advertising. We have a modified experience for viewers using ad blockers

Wikia is not accessible if you've made further modifications. Remove the custom ad blocker rule(s) and the page will load as expected.