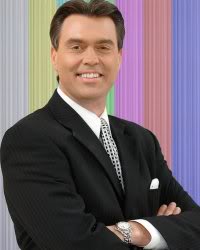 Richard Wayne "Rich" Fields (born on November 30, 1960) is an American broadcaster, meteorologist, and announcer. He was a meteorologist at a CBS station in Florida. He has also done many announcing works such as Flamingo Fortune (of which he was a fill-in host for at least one episode), Gameshow Marathon, Drew Carey's Improv-A-Ganza, and most notably The Price is Right from 2004-2010. He is currently a part-time meteorologist at KCBS2 and KCAL9 in Los Angeles.
Ad blocker interference detected!
Wikia is a free-to-use site that makes money from advertising. We have a modified experience for viewers using ad blockers

Wikia is not accessible if you've made further modifications. Remove the custom ad blocker rule(s) and the page will load as expected.